Author: admin | Date:
February 5, 2014
|
Please Comment!
I had the distinct pleasure of being one of the invited speakers to the BICSI 2014 Winter Conference.  I was allocated 3 hours in the pre-conference period to present to Attendees "Quality in FTTX Deployments."  They advised me that normally there are 30-40 Attendees in these sessions, but when I got there I was told that 60 had signed up.  When the session began there were at least 50 Attendees present, so I was feeling quite happy with the turn-out, especially as this was Superbowl Sunday!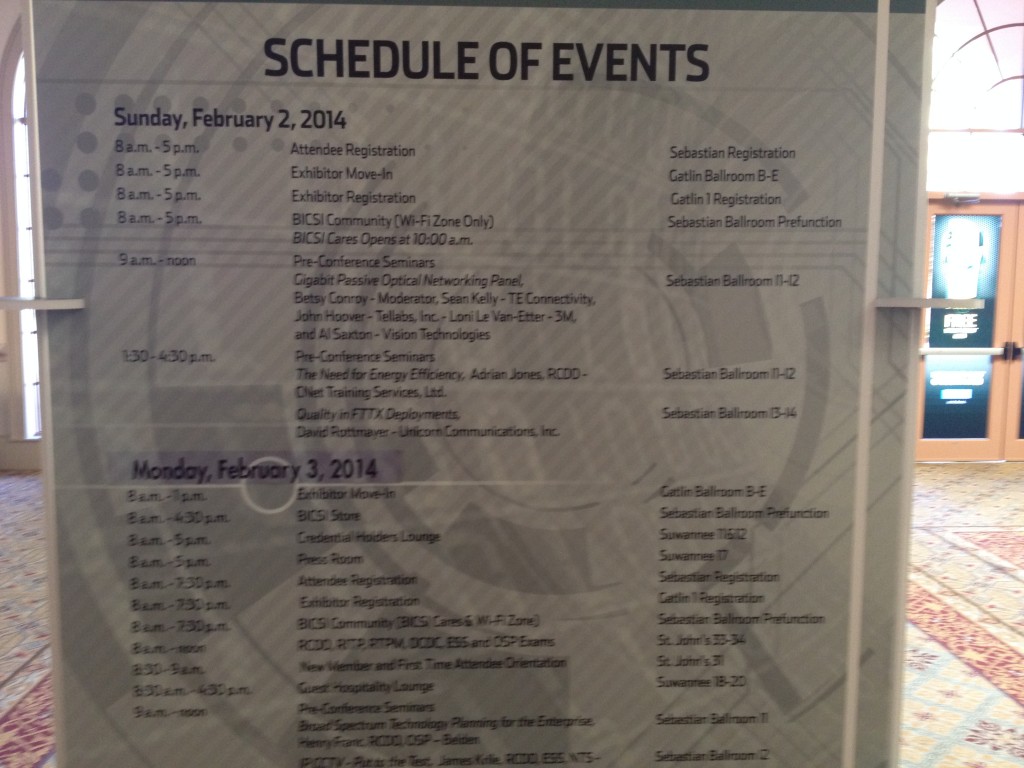 Now then,  even though this was BICSI which is more focused on inside plant, my course was focusing in on the aspects of outside plant that has a significant effect on the quality of the FTTX network.  However, the session had several Attendees who actively participated and asked a lot of good questions and I believe the other Attendees mostly also benefitted from the session.   I guess the final telling if the Attendees got something out of the course will be the Attendees survey forms which will decide if BICSI invites me back to speak at another conference.
As part of being a Speaker I was allowed to attend other sessions and walk the Exhibition floor.  I must say I was surprised by just how much focus the conference exhibition was on inside plant, but I shouldn't have been as that is the strength of BICSI but there were minor exceptions that had some interesting OSP products which I did stop and look at.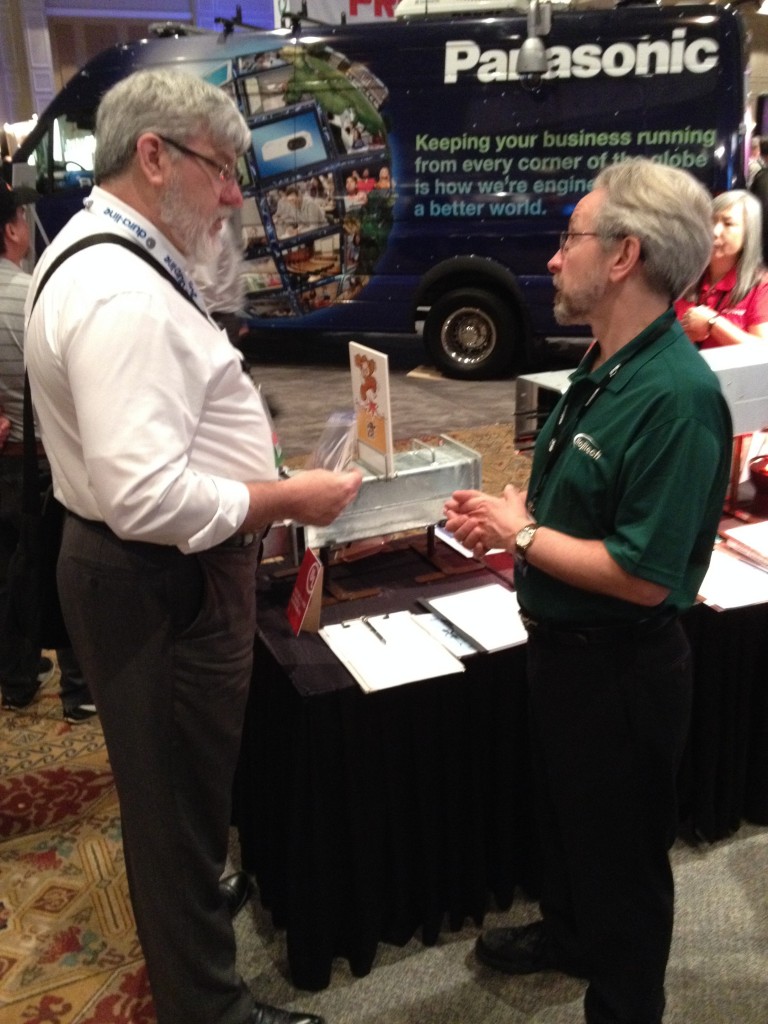 One of the first items that caught my eye was a company called Nojitech Corporation which is a Japanese company with offices in Canton OH.  They had a product which is a galvanized steel square with built in HDPE ducts for placement of various types of cables.  It is a very interesting concept but there are a lot of questions I have before I would start considering it for any of my projects.  But again interesting concept and worth following to see if they are going to publish any white papers or technical specifications about how it stands up in different soil types, how the gaskets function and lifecycle expectancy (thus how would they be replaced), and of course the most important aspect is in case of damage how can this system be repaired.  Like I say, interesting but lot of questions.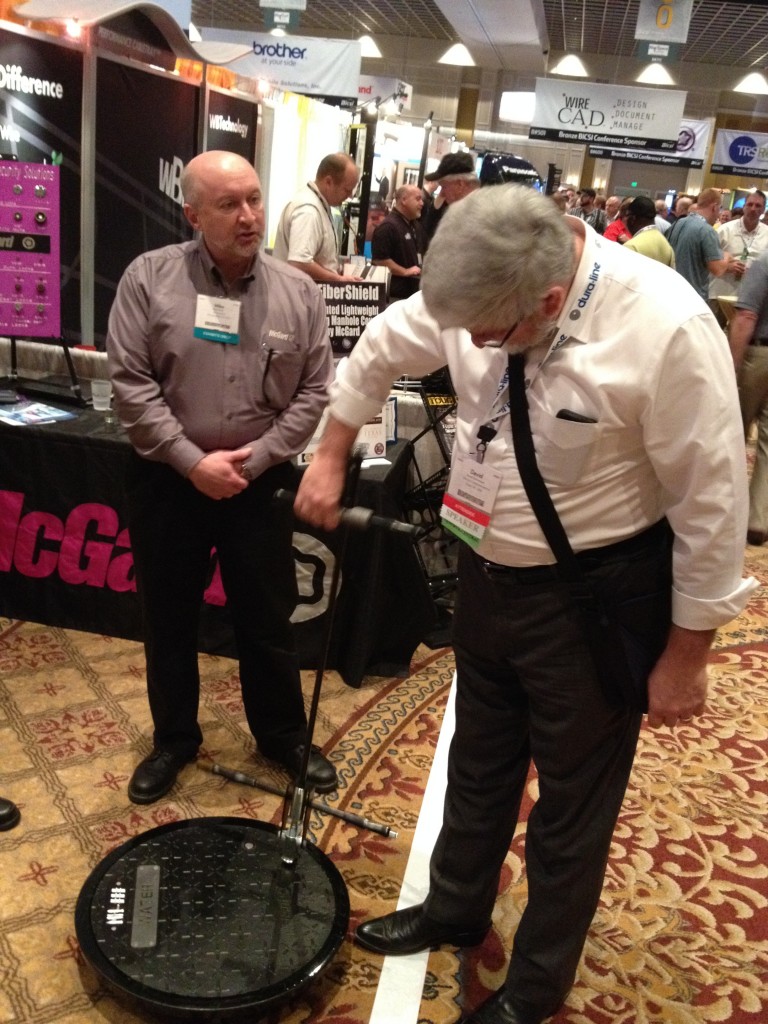 The next item that caught my eye was from a company called McGard out of Orchard Park, NY.    They had a manhole cover system that was made of HDPE and a locking system that required a special bolt and wrench to open.  Now then we are all use to the specialty keyed bolts that eventually due to transition in technicians becomes globally available, but I liked this cover because it is a lightweight manhole cover that still meets the H20 and EN124 specifications and has a unique bolt locking system.  This is a product that in future projects that have manhole cover replacement needs I might very well consider.
Of course any good OSP person will always stop and see what Duraline is now offering, so I stopped.  They were displaying their eABF micro-duct system.  Micro-duct – as an OSP Design/Build company – I have found to be highly flexible and beneficial to my clients and projects.  With the advent of FTTX the flexibility in designing and deploying OSP systems without stranding a lot of fiber without take rate while still preparing for 100% take rate, micro-duct is proving to be a valuable solution.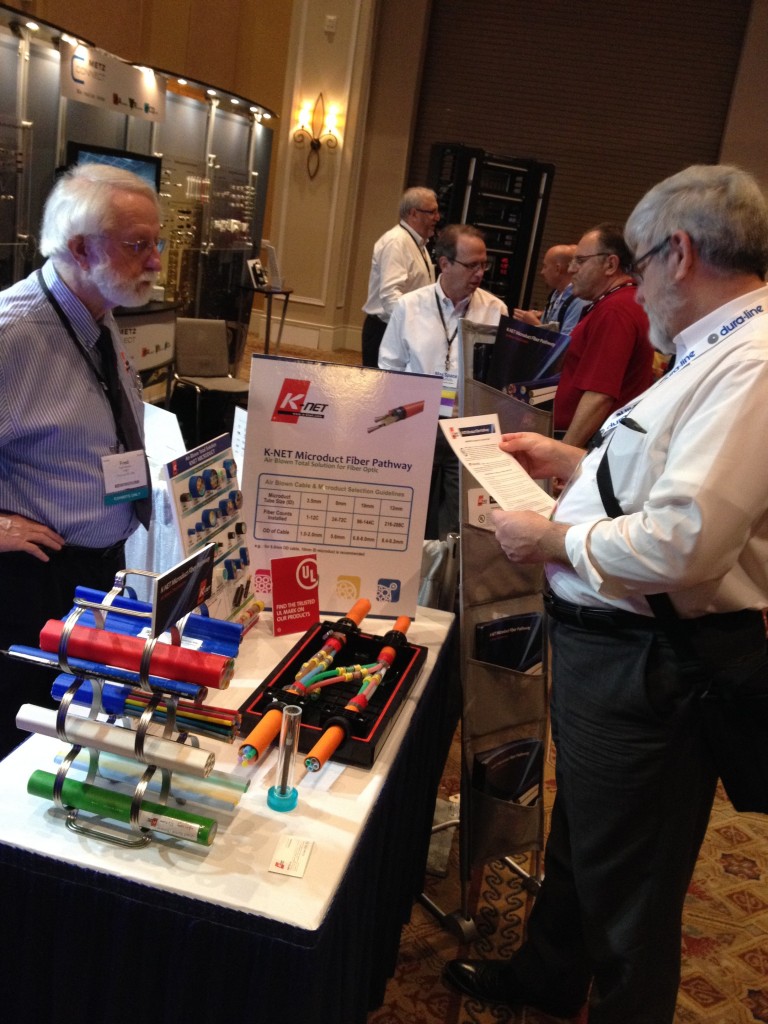 I was happy to see that K-Net was present as well.  This is a company that I have used previously overseas for micro-duct FTTH (SFR and MDU) solution.  If you are looking for a flexible micro-duct system at a good price point I have found this company to be a good option.  Of course, Emtelle and Duraline are also good offerings, thus allowing us to get the products we want and get at least three quotes to obtain the best pricing for comparable products.  I will state I was surprised that Emtelle was not present at this BICSI Exhibition.
I want to also re-emphasis a statement I made in my session, the use of micro-duct is not limited to OSP, it is also a product for use in FTTD (fiber to the desktop) as well as in MDU for FTTH applications in the riser or riser applications for multi-story office buildings.  This allows us to place the micro-duct conduits in place without stranding fiber assets.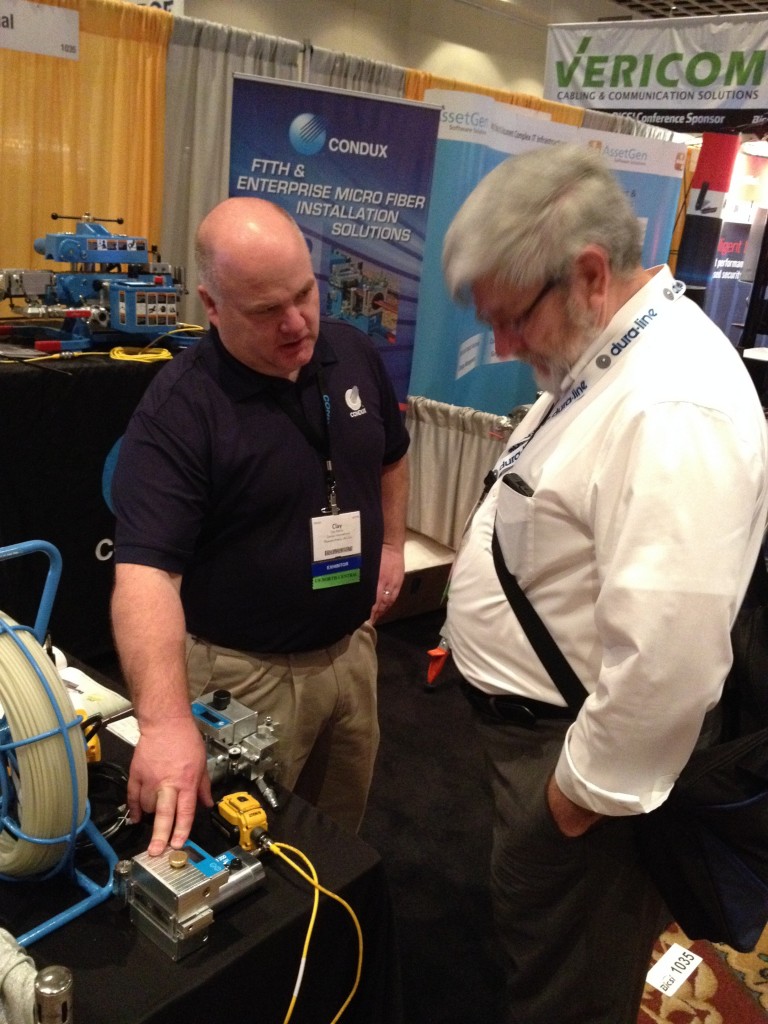 Again any good OSP Engineer will always stop and see what CONDUX International is displaying.  They of course had their standards stuff out but they were also displaying small air blown fiber units designed mainly for inside application for micro-duct .  Interesting products albeit a bit heavy and still needing a smaller air compressor, I think I will stay with the inside plant friction based systems that I can attach a hand drill to.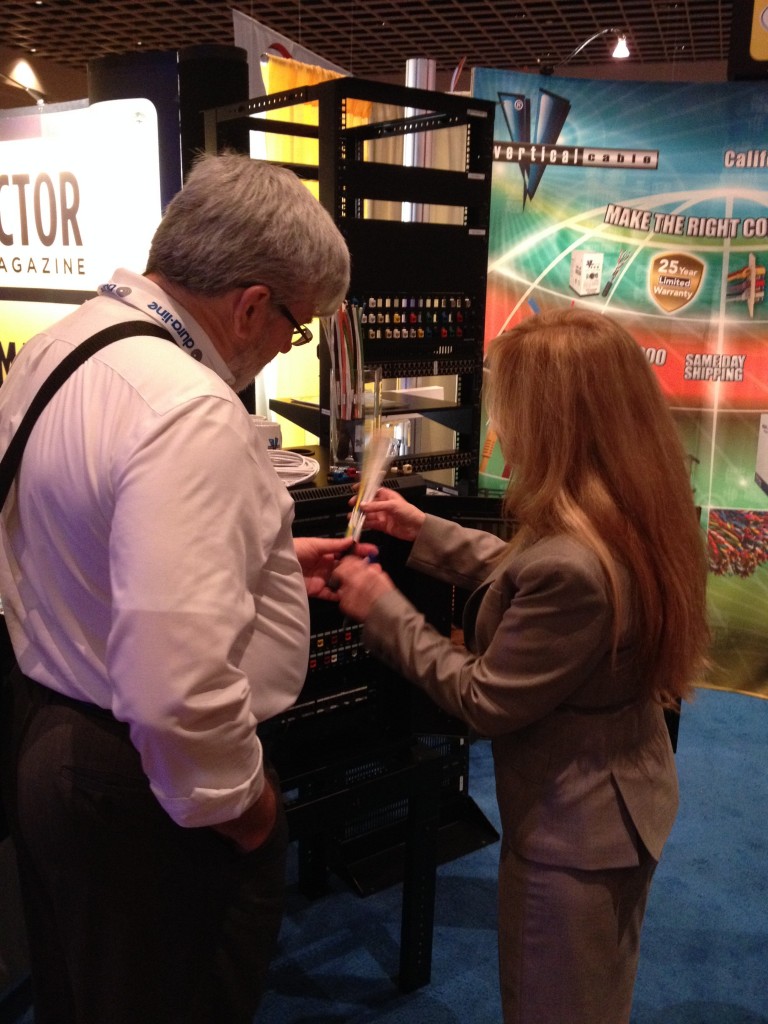 Like I stated at the beginning the Exhibition was predominantly for Inside Plant so there were a lot of suppliers of cabling, trays, faceplates, etc. but one did catch my eye and that was Vertical Cable out of CA, NY and FL.  What intrigued me was that Rebecca said their cabling was of the same standard as all of the other players (i.e. Graybar, Anixter, etc.) but that on norm they were $30 cheaper per 1000ft box!  If this is true it is definitely worth looking at our supply contracts and see if they can help us and our clients save money!
Overall I was happy that I was able to attend the BICSI 2014 Winter Conference and Exhibition and look forward to the opportunity to possibly present additional sessions on outside plant, optical fiber, and FTTX to future Conferences Attendees.